Apache OFBiz
What tech challenges do you have? As the leading global service provider for Apache OFBiz® application development, we have the experience and technology to solve your problems and take your business to the next level with more than 20 years of experience in Apache OFBiz, Custom ERP Development, and Moqui Framework Development.
Imagine where you want your business to go and we'll help you make it happen.
Apache OFBiz is a community-driven open source product for the automation of enterprise processes. It allows for fully customizable solutions that allow for growth without restrictions in areas your business actually needs.
As Apache OFBiz experts, we'll help you connect your tech on all touch points with software that propels your order management, warehouse management, and customer relationship management to a new level of organization, ease of use, efficiency, and customization.
---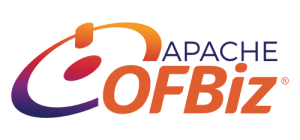 Powerful Data Model
Get everything you need to manage data across the system. Based on the definitive Data Model Resource Book, the Apache OFBiz data model is broadly scoped, and the OFBiz Entity Engine leverages a set of generic APIs that is incredibly flexible.
Service-oriented Architecture
Scale gracefully to handle huge volumes of products, orders, and users. Powered by Java Enterprise Edition, the Apache OFBiz service-oriented architecture allows for powerful functionality built on a highly scalable and customizable architecture.
Complete User Management
With Apache OFBiz you can integrate tracking of B2B and B2C customers, employees, and suppliers. Get custom setup and control of individuals, groups, organizations, and groups of organizations. Manage individuals and groups with total flexibility, customize relationships freely, and get granular control of user access and permissions.
Order/Inventory Management
Take orders from all your channels — mobile, online storefront, phone, EDI, POS, and more. Process payments, track order status and fulfillment, process returns, exchanges, and refunds. Know inventory location, quantity on hand, available to promise, pre-set reorder points, and much more. Customize order and inventory processes freely.
Master Data Management
Manage product types and attributes as part of your master data set. Full custom data definition and management allow for mapping to any industry data format specifications. Group products in one or more categories, with unlimited levels of sub-categories. Use data import/export tools to simplify the management of large amounts of data.
Warehouse Management
Define ship rules, drop ship, and EDI with robust, barcode scanner-ready pick/pack/ship functionality, including multiple shipping service integrations. Group pick lists by shipping type, warehouse location, or any other order or product attribute. From pick cart to shipping station, print the label and the shipment is out the door. Customize and scale warehouse workflows to match the needs of your staff, order volume, or location.
Manufacturing
Streamline floor processing operations. Apache OFBiz open source MRP software empowers you to optimize inventory, achieve more accurate and timely procurement, plan manufacturing, and manage maintenance in order to improve profitability and efficiency while delivering a better experience for both employees and customers.
Accounting
Meet all your accounting needs with configurable and customizable systems. Get native general ledger postings as well as system-generated sales order, purchase order, invoice, and payment tracking. You'll also get time tracking, bonuses, and check printing tools, as well as standard GAAP reports — including balance sheet, profit and loss — along with the freedom to design and implement any custom accounting reports you may require.
"We selected HotWax Systems because the team brought extensive Apache OFBiz experience, particularly with bringing several of the founding members, authors and architects of the OFBiz open-source platform itself."
~Kris Shenk, CIO, cabi